Insight into the ongoing research activities of Getrost Vergessen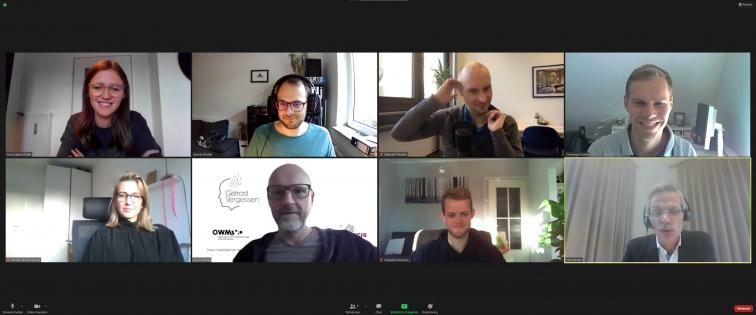 In times of the Corona pandemic, the Getrost Vergessen team meets regularly via video conference to discuss the further course of ongoing research activities.
In the beginning of the year the continuation of the Corona study, which already launched in 2020, is on the agenda. The study's aim is to examine whether and to what extent the effects of digitized work processes have changed as a result of the Corona pandemic compared to mid-2020.  For this purpose, the participants of the first study will be contacted again and asked to participate. Further information and results of the first study can be found 

here

.

In addition, the third survey in the course of the e-invoice study will start in early 2021. The overall objective of the study is the scientific monitoring and investigation of directed forgetting processes in the context of the introduction of the new e-invoice workflow. Further information on the study can be found here.